Featured Programs & Events
Art Tours
Art in Sacred Spaces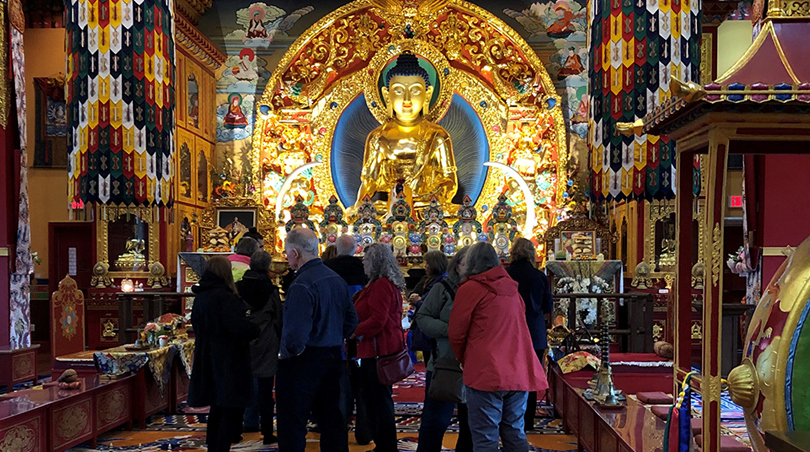 Wed, Feb 15, 9:30 a.m. – 5:30 p.m.
Back by popular demand! Join gallery staff for a day of art & architectural discovery and cultural explorations as we visit sacred spaces around the Lower Mainland, including Thrangu Monastery, Lingyen Mountain Temple, the Ismaili Centre, and the newly restored St. Andrew's Wesley United Church in Vancouver. Enjoy lunch at a local eatery or bring your own bag lunch (cost of lunch not included in tour). Bus leaves from the Ferry Building Gallery. All day parking available at Ambleside Park.
Cost: $50
Register online or call 604-925-7270 and quote course #133204
Exploring Art in Steveston and Richmond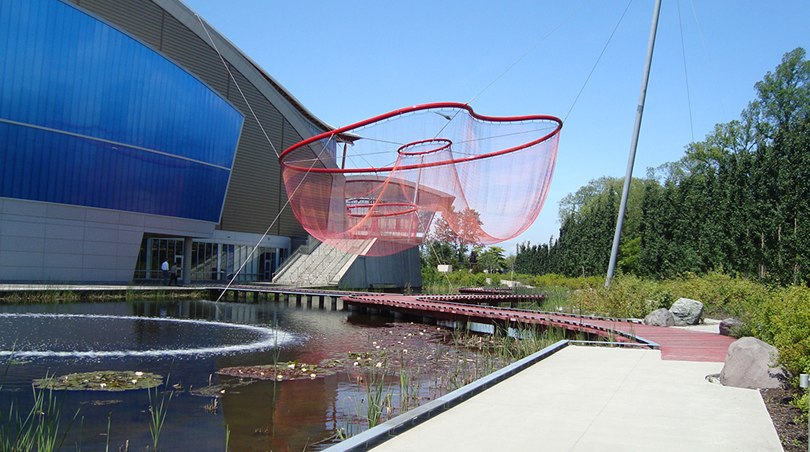 Wednesday, March 8, 10 a.m. – 5 p.m.
Discover art and culture in Richmond! Explore the amazing public art at the Richmond Olympic Oval. Enjoy a wander and lunch in historic Steveston Village. Ferry Building Gallery staff will guide you through the many cultural gems Richmond has to offer including a guided tour of the current exhibition at the Richmond Art Gallery.
Cost: $50 (includes all admissions and guided tours).
Register online at or call 604-925-7270 and quote course #134075
Workshops & Special Events
Squamish Nation Wool Weaving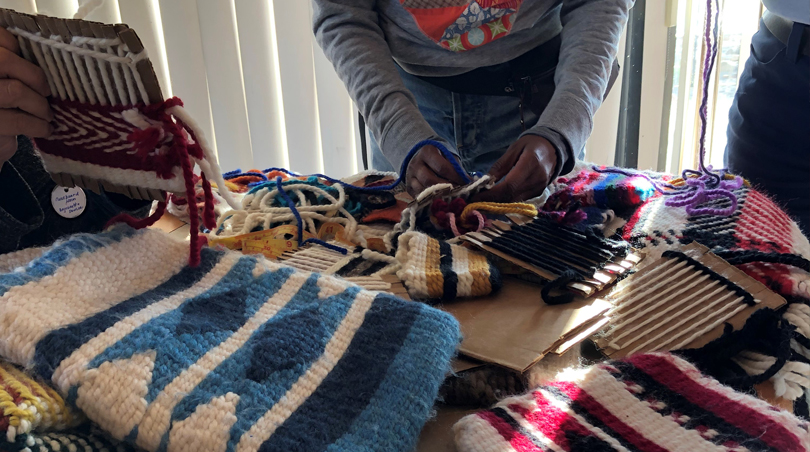 Saturday, February 11, 2 – 5 p.m.
Cost: $25
Learn to make a small quarter bag or other woven item with S?wx?wú7mesh Úxwumixw (Squamish Nation) weaver and educator Anjeanette Dawson (Spelexílh) in this wool weaving workshop. Anjeanette will share teachings regarding the history of wool weaving while demonstrating twining and other techniques she uses to create shawls, blankets, sashes, headbands, and belts. She will also share the history of S?wx?wú7mesh wool weaving prior to first contact. All materials provided.
Location: The Music Box, upstairs studio, 1564 Argyle Avenue, West Vancouver (next to the Silk Purse)
Register online or call 604-925-7270 and quote course #134068
This workshop is generously supported by the West Vancouver Foundation.
Loving Your Denim with Sashiko and Embroidery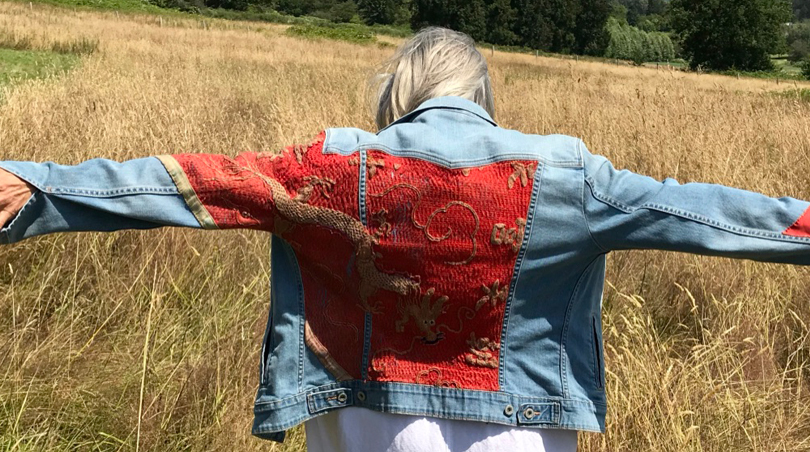 Tuesday, March 28, 12–3 p.m.
 
In this fun, relaxing workshop with Suzanne Northcott, you will learn simple stitches, including sashiko, and mending techniques. Sashiko is a running stitch used traditionally for quilting and mending in Japan. At its most elevated, it is a fine art form, but its humble roots come from country folk mending their indigo-dyed garments. Visible mending is having a renaissance as we seek ways to mitigate the environmentally destructive effects of the fashion industry.
 
Bring your jeans, jean jacket, or other textile item to mend or embellish. Bring scissors and a bit of fabric that inspires you or use some of the pieces supplied.
Suzanne Northcott is an interdisciplinary artist who owns and operates Morph:ology Studio in Fort Langley, focusing on fighting fast fashion by creating unique designs out of recycled and repurposed materials.
Cost: $45 (includes supplies).
Register online or call 604-925-7270 and quote course #133969.